The scope of this study includes protective device coordination evaluation. Although code violations are made apparent where possible, the facility should be assessed for specific NEC codes and other regulatory standards as an independent study.
"Ampacities for solid dielectric-insulated conductors shall be permitted to be determined by tables or under engineering supervision, as provided in 310.60(B) and (C)."
"Conductors from generator terminals that meet the size requirement in 445.13 shall be permitted to be protected against overload by the generator overload protective device(s) required by 445.12."
"Cables are the mortar that holds together the bricks of equipment in an electric system. If the cable system is inadequate, unsatisfactory operation inevitably results. Todays' cables are vastly superior in performance to the cables available just a decade or so ago. But even so, they are not unlimited in power capability and, therefore, need protection to prevent possible operation beyond that capability."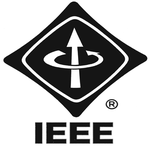 protective device such as relays and fuses have well-defined operating characteristics that relate fault magnitude to operating time. These characteristics curves should be coordinated with a comparable curves(s) applicable to transformers that relate duration and magnitude to withstand capability"
"Conductors, other than flexible cords, flexible cables, and fixtures wires, shall be protected against overcurrent in accordance with their ampacities specified in 310.16, unless otherwise permitted or required in 240.4(A) through (G)."
"...ampacities of conductors that are capable of carrying the motor current without overheating under the conditions specified" this includes 430.22 for single motors, 430.23 for wound-rotor secondary, and several other requirements."